Our Mission
We're a student-led 501(c)(3) nonprofit empowering computer science, data science, and design students to create social good by breaking down the barriers to entry in social impact spaces.
Our Story
In January 2017, we were a group of technology students frustrated by the lack of mission-driven technical internships — so we decided to do something about it.
We launched a blog, newsletter, and online community to rally our peers around the idea that being a technologist can mean more than working on a food delivery app. Soon thereafter, we created the Civic Digital Fellowship, a government internship for innovative technical students.
Our Fellowship now has over 100 alumni, while our greater movement reaches over 2,000 college students across the country. Together, we're redefining what it means to create impact as technology students.
Meet the Team
We're a non-profit for young people, by young people.
Rachel Dodell
Co-Founder & Executive Director
Rachel recently graduated with honors from Wellesley, where she studied Media Arts & Sciences. She oversees CIF's operations, strategic partnerships, and communications. Previously, Rachel worked as a 2018 Venture for America Fellow and a 2017 Civic Digital Fellow at the U.S. Census Bureau. When she's not writing words or code, she's likely listening to a podcast or searching for the best ice cream in town.

LinkedIn | Twitter | Medium
Ariana Soto

Project Manager
Ariana is a senior at Harvard studying Government with a minor in Computer Science. She has experience interning in local government both at the the New York Mayor's Office of Data Analytics and with the inaugural DataLA Summer Academy and the Los Angeles Mayor's Data Team. When she's not busy doing all things data and civic tech, you'll find her singing a tune or soaking up some sun.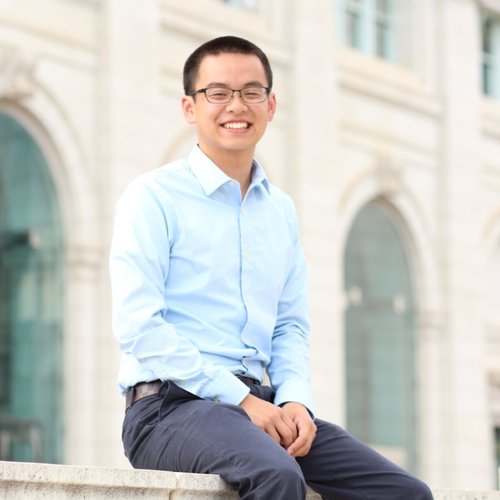 Chris Kuang
Co-Founder & Director of Operations
Chris is a senior at Harvard studying Applied Math. He works closely with federal agencies, students, and partners in spearheading the Civic Digital Fellowship. Chris also holds leadership roles at the Harvard Institute of Politics and Harvard Yearbook Publications. Born and raised in Boston, MA, Chris is a diehard Red Sox and Patriots fan.

LinkedIn | Twitter | Medium
Christine Jou

Product Manager
Christine is a junior at Harvard studying Computer Science on the Mind, Brain, Behavior Track with a minor in Statistics. This past summer, Christine interned on Facebook's Community Integrity team to fight spam. Previously, she interned at the NASA Jet Propulsion Laboratory working on malware detection and virus classification. If she isn't coding, you'll probably find her beatboxing, dancing, or on a food adventure.
Jeff Meisel | Section Manager, Americas Field Marketing at National Instruments and former Chief Marketing Officer at the U.S. Census Bureau
Nick Sinai | Venture Partner at Insight Venture Partners and Adjunct Faculty at the Harvard Kennedy School
Seamus Kraft | CEO and Co-Founder of ArticleOne Technologies and Executive Director and Co-Founder of the OpenGov Foundation

Natalie Moore | Senior Product Manager at National Public Radio and former Product Manager and User Researcher at the U.S. Digital Service
Athena Kan | Co-Founder of Coding it Forward
Neel Mehta | Co-Founder of Coding it Forward